Major Industrial Project Coming to Wilmer
February 8, 2022

Gail Kalinoski
https://www.commercialsearch.com/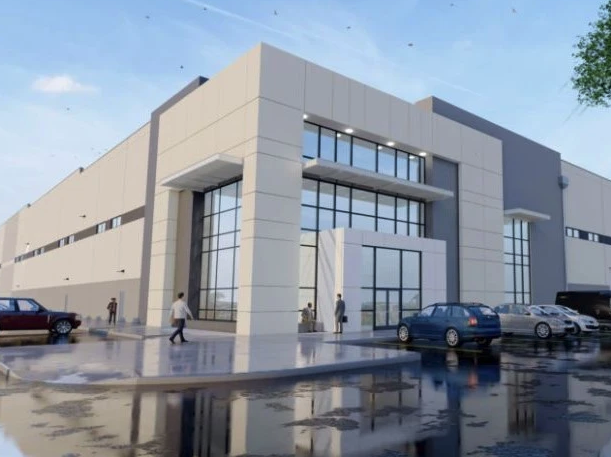 TRG is making its local debut and teaming up with Grandview Partners on the development.
National developer TRG is entering the Dallas-Fort Worth industrial market with the construction of CORE45, a two-building, 1.6 million-square-foot Class A industrial property in Wilmer, Texas, that will be aimed at tenants seeking space ranging from 300,000 to 1.6 million square feet.
TRG is teaming up with Grandview Partners, which will be providing funding for the South Dallas submarket project. Threecore, a full-service construction firm, will design and build CORE45 along with its sister design firm, CESO Inc.
Stream Realty Partners, a national real estate services, development and investment company, is handling leasing for the project, which is slated for delivery in the first quarter of 2023. Stream Dallas Managing Director Matt Dornak, Vice President Luke Davis and Associate Ridley Culp will oversee the leasing efforts.
Project Details
CORE45 is being designed according to the latest industry standards and parking counts to offer flexibility to tenants. Building 1 will have 616,068 square feet. Features include 110 dock doors, 151 trailer parks and 306 employee parking spaces. The larger of the two assets, Building 2, will have approximately 1 million square feet. It will feature 186 dock doors, 252 trailer parks and 594 employee parking spaces.
Build-to-suit office space, cross-dock configuration and 40-foot clear heights will be offered in both facilities. Tenants will have the ability to fully secure the premises and truck courts with a fence and guard shack.
Located at 1690-1700 E. Pleasant Run Road, the development will have direct access off Interstate 45 and is one mile from the Union Pacific Dallas Intermodal Terminal. Wilmer, situated at the crossroads of Interstates 45 and 20, is home to distribution centers for major companies including Amazon, Unilever, Sprouts Farmers Market, Procter & Gamble, Whirlpool, Ace Hardware and Medline.
Dornak said in a prepared statement the increasing demand and limited supply in South Dallas and the Metroplex as a whole make CORE45 a much-needed development, particularly for tenants seeking industrial space of 300,000 square feet and higher. He noted Wilmer continues to be an attractive location for major companies looking to move to the Dallas-Fort Worth market.