Opportunity is now open with non-stop speed, space, and superior access.

Wilmer is move-in ready: Abundant and affordable shovel-ready acreage allows strategic site selection across multiple settings, all paired with high-impact incentives including FTZ designation, Triple Freeport exemptions, and a range of cash grants and valuable tax abatements.
Spurred to succeed: Clustered around the UP Terminal, Wilmer's business and industrial environments position your operation for immediate access and powered-up productivity with a variety of size and special sector advantages. Join a roll call of global leaders reaching designated markets and desired profitability faster and with greater ease--at Sunridge Business Park, Dalport Trade Center, Southport Logistics Center, Prime Pointe, and Pure Logistics Park.
Sunridge: Service ace with attractive amenities on the way.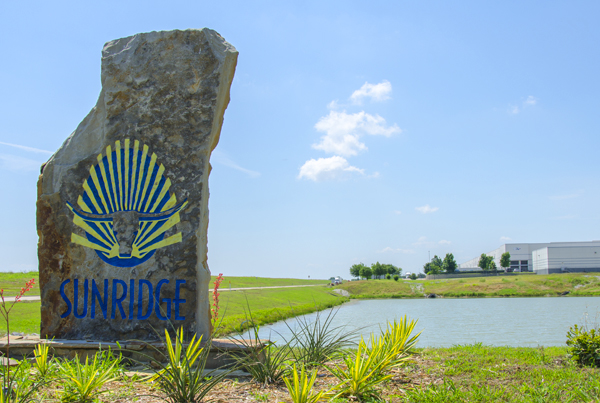 Fortune 500 powerhouses like Ace Hardware and Unilever don't have time for less than the best, which made Sunridge Business Park the right choice for their high-flow distribution facilities. Located directly across from the UP Intermodal Terminal, this 510-acre Park offers fast, easy access on and off I-45 combined with high-visibility Interstate exposure, allowing you to move goods quickly while moving your brand to the forefront.
With other tenants including Osborne Hennessy, Sprouts and Intermodal Cartage, Sunridge puts your operation in excellent company, and when you're having company, hosting visitors onsite, Sunridge's planned hotel/restaurant promises an inviting hospitality venue. Sunridge infrastructure is superior: Concrete four-lane streets, 12" water and 10" sewer lines. And acreage offers size and flexibility, with up to 320 acres available in multiple site sizes.
Dalport Trade Center: Fast-tracked for leading brand performance.

The world lives better thanks to the hard-working products of Whirlpool and Proctor & Gamble. And at Dalport Trade Center, P&G and Whirlpool found the perfectly hard-working, fast-moving location for rapid, low-cost distribution. Just a mile from the UP Terminal, and one of the few parks in the DFW Metroplex with direct rail service, Dalport is fast-tracked for success, combining leading logistics with a high-profile location on I-45. Zoned light industrial, this 339-acre master-planned campus offers an ideal home for importers looking for extraordinary advantages.

Southport Logistics Park: Perfect proximity, feet of strength.

Amazon made the choice to locate in Southport, which is a collaborative venture of the Texas-based Port Logistics Realty and Diamond Realty Investments, a wholly owned subsidiary of Mitsubishi Corp. Just 1500' from the entrance to the UP Terminal, this 531-acre multi-phased master planned industrial park has a build-out capacity of over 9 million square feet of distribution and ecommerce facilities. In its initial phase, the project included 1.5 million square feet in Class A space, with speed-enhancing amenities in truck courts, staging areas, cross-dock configurations and parking areas.

Prime Pointe: Massively productive. Powerfully connected.

The acreage is impressive, and so is the opportunity at Prime Pointe, a 3,000-acre master-planned development adjacent to the UP Intermodal Terminal with rail service planned onsite. Zoned and developed for global industrial needs, with site sizes up to 400 acres and with redundant heavy power provided by Oncor, Prime Pointe is scaled up and powered up for high performance.

This premier industrial setting stays on go, on flow, 24/7, with electrical substations at each of the Park's four corners, 24' wide concrete curbed streets, 12" water and sewer lines, Atmos Gas and leading-edge fiber optics. From manufacturing to distribution, from data centers to food service requiring refrigerated facilities, Prime Pointe means prime opportunity.
Pure Logistics Park: Coming online, coming on strong.

A high visibility location on I-45 along with planned UP rail service makes DFW a strong choice for a variety of light industrial and distribution operations. With infrastructure plans underway, DFW is already expanding options and opportunity for Wilmer industry.